Why Solar Systems for Gas Stations?
Gas stations running on solar energy is a growing trend in the U.S for many obvious and compelling reasons. To start, running multiple refrigerators, air conditions and lighting, inside and outside, 24 hours a day can cost thousands of dollars each month especially with current high utility prices that are steadily increasing every year in an average rate of 2.5% – 3.5% annually while new fees are being added frequently, including the trend to switch all utilities' business customers to Time-of-Use (TOU) rate schedule.
Additionally, the shade structures and canopies over the fuel pumps are ideally suited to accommodate the solar panel arrays; solving a major challenge otherwise presented by the relatively large real-estate space needed to host these solar system panels.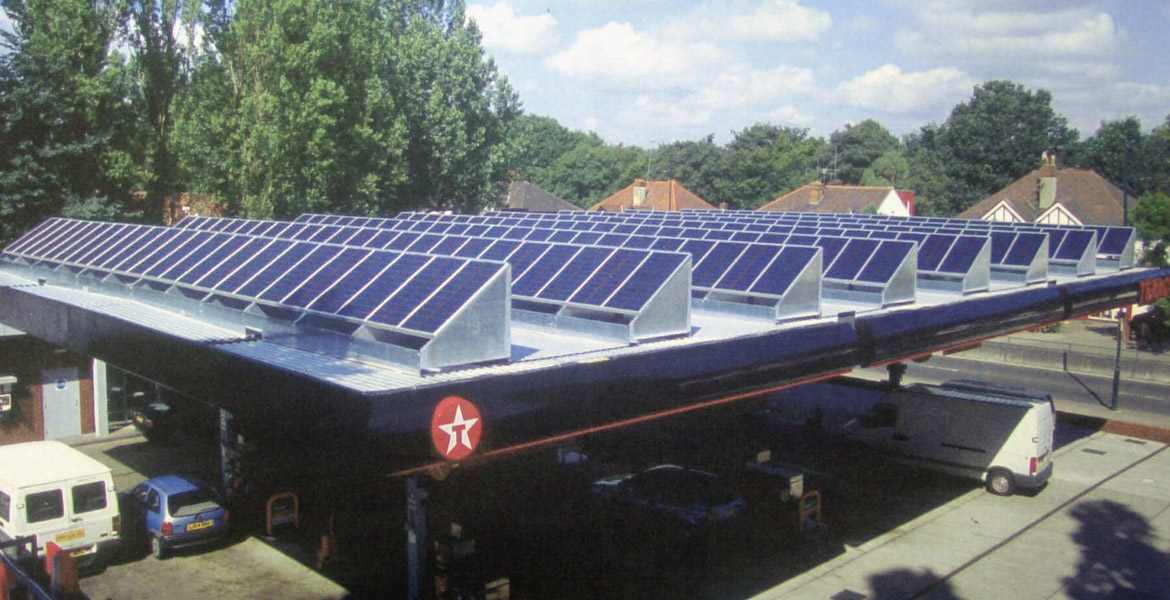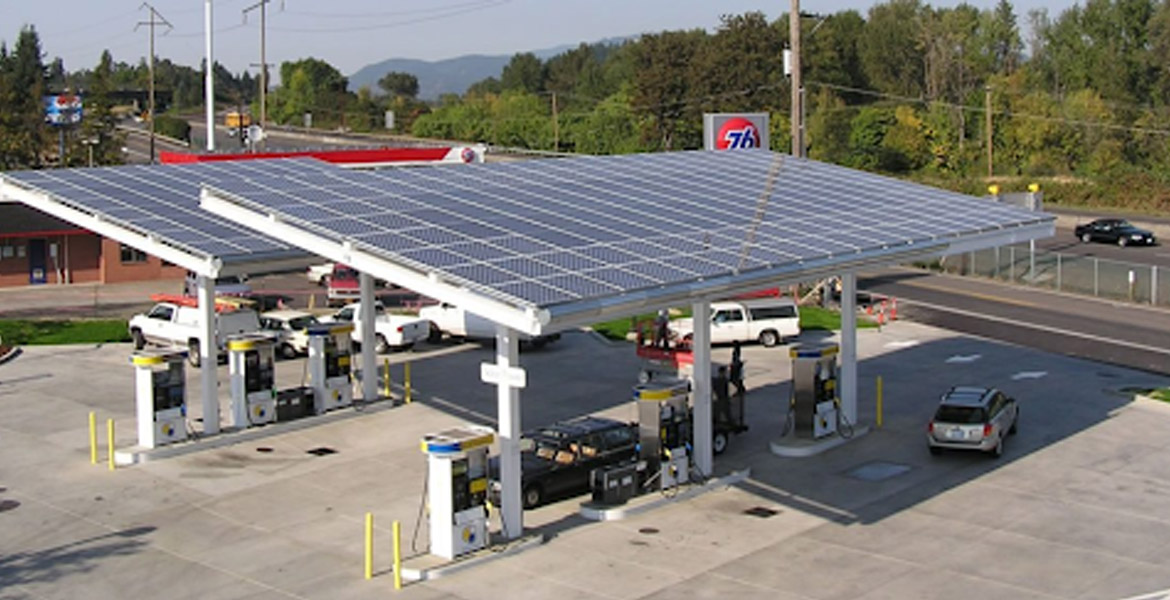 Gas Stations New Business Opportunity
With the increasing number of electric vehicles hitting the road every year, the need for EV charging stations is in the rise, generating a perfect business opportunity for Gas Stations owners to convert their traditional service stations into ones that can provide both gasoline and electric charging stations, where electric vehicles customers can Charge-N-Shop at the same time. A perfect win- win scenario for both customers and operators!
Promising Green Technologies
Multiple Green technologies can be implemented in Gas Stations to even provide more savings including:
Free Money for being Green!
Generous Federal, State, Local & utility incentives and rebates make Solar System installation decision at Gas Stations a very easy and smart decision.
These credits and rebates can cut the actual cost down by at least half or more, resulting in a higher ROI ratio and a very short payback period. As a matter of fact, a Gas Station Solar System can pay for itself in just a few years. After that, it's pure profit for the gas station owner.


A generous Dollar-for- Dollar 26% Federal Tax Credit through Investment Tax Credit Act (ITC), of the TOTAL cost of the Solar System Installation

A 21% Tax benefits resulting from Article 73 of Tax Code allowing 100% depreciation of the TOTAL cost of the System Installation in ONE fiscal year.

An 8% California MARCS tax benefit of the TOTAL cost of the Solar System installation.

Total Credits and Rebates is 55% of the Entire cost of the Solar System installation, Plus, various Utility and Local incentives.